Water Resources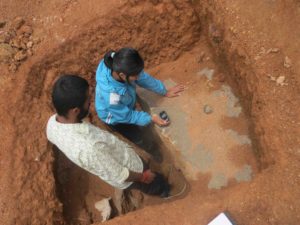 Over the last two decades Keystone has worked on a number of projects that have intervened to improve access to water for communities, increase the knowledge base on water resources in the Nilgiris and provide inputs to advocacy for conservation of hill wetlands and other water resources. During the year, the water related work focused on two aspects – developing a Payment for Ecosystem Services (PES) model for water resource management and conservation of springs and groundwater management.
Under the PES project, we collected data on the current set up of water sources and delivery systems, surveyed households in the Coonoor town, tested water samples and set up an automated rain gauge at Ralliah Dam. We were unable to set up a flume to measure the summer inflow into the Ralliah Dam due to site specific issues. We mapped the catchments of the main water sources that the Municipality depends on in order to study their land use pattern. This would lead to a PES mechanism involving villages in the catchment area and the Municipality. Students from Cornell University supported this effort by reviewing international experiences in PES on water and recommending alternatives for the Coonoor context.
In the catchment area around the Coonoor town, many of the habitations are dependent on springs for their water supply. Over time with the expansion of habitations, there is ever increasing dependence on open wells to supply water. There are issues of water quality in well water due to contamination from waste flows as well as the nature of soil. The project initiated during the year with support from Arghyam, Bengaluru and ACWADAM, Pune seeks to promote better groundwater management in the region in partnership with Panchayats. The project covers five Gram Panchayats in Coonoor Taluk of the Nilgiris district. This work is also supported by a network of NGO partners working on spring conservation across the country. We have also conducted an inventory of springs in all work areas of Keystone and have identified nearly 100 springs so far.