IUCN WCC 2016- Indigenous spaces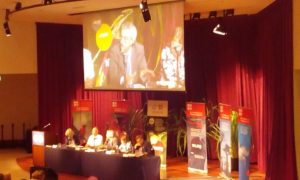 3 September 2016, Hawaii: There is a lot more discussion in this Congress on the role of indigenous knowledge and people in conservation. I was at a session today morning about the work of The Nature Conservancy in Hawaii to create an alliance called the Hawaiian Conservation Alliance. This alliance will bring together 24 organisations, including a large number of cultural and indigenous peoples' organisations, to negotiate and plan for conservation activities. Such alliances would be powerful enough to work together for years to bring about the declaration of protected areas that are co-managed by indigenous communities.
At the TNC session, I saw people from Alaska, First Nations, Hawaii, Middle East, Ethiopia, Pacific Islanders and Southeast Asian communities speak on their apprehensions about integrating traditional knowledge and asking for its recognition globally. Rather than asking for the recognition of indigenous rights, would it not be a soft stand to ask only for indigenous knowledge to be included. IUCN has a whole vision of Nature Culture journey at this Congress and there is a strong voice for indigenous people and integrating cultural values into conservation action.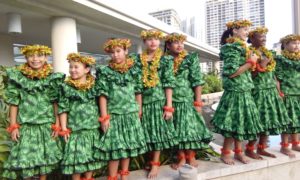 The congress forum opened today in a very inspiring way. The little discussion between New York Times reporter, Thomas Friedman, and Director General – IUCN, Inger Andersen, was so crisp, honest and direct. Freidman ended with a very powerful statement how there was no 'later' time for doing conservation, 'later' is already here. This was followed by a short presentation by the National Geographic team, co-sponsors of the event, showing pictures of all the young people they had funded who are now the elders in conservation today. A panel discussion which followed soon after had heads of various UN organisations emphasising in their own way the need for a language that was more understandable – as the head of the UNEP put it, "If my mother who is 92 cannot understand what is being, said then it makes no sense to anybody."
The head of the Business Council mentioned that one among the many heroes portrayed by National Geographic, was familiar to him as he re-emphasised the distances between science, business and conservation. There was a special talk by the legendary E.O.Wilson who always alludes to the importance of the little things that run the world. I liked one thing that Prof Wilson said, "It's time to put on your field boots. There is a renaissance of taxonomy and biogeography that needs to be started and there are still species to be discovered." Field ecology, way to go!
The congress started with multiple sessions and parallel workshops. A mid-morning deliberation on the need to integrate traditional knowledge into the Red Listing process was a very well attended workshop. I was just walking past the species pavilion when I chanced to see Bharatidasan from Arulagam and it was just seconds before he was to give a talk on vultures, naturally I stayed back to see him.
I also listened to the speakers at the business and biodiversity session. Another session by the Toyota Foundation and what it means for them to support the Red List process was an eye opener. Toyota gives their employees a copy of their environment reports and shares with them the work they do in conservation. There was a late evening event on assessment of plant taxa and meeting plant scientists who are now working a lot on seed preservation and I had a brief meeting with the Director of the Botanical Gardens of Jordan. Jordan has around 2000 plants and no botanical garden as yet! Some things we need to be grateful to our colonial administrators. Finally, a dinner session to see the launch of a database on biodiversity indicators developed by Nature Serve, MacArthur Foundation and Luc Hoffman Institute was a great way to end.
This is only the first day of a 10 day conference which has more than 100 events going on every day. The convention center is lovely and there has been much thought put into every detail of the conference and its impact on the environment. Even the banners are degradable with ink that is water soluble and free of toxins.
And it's Hawaii, so ever so often I will hear my name being called out and I know I have met yet another friend. The day starts at 6.30 and ended at 9.30 for me, I have only made it compulsory that every morning I will take a dip in the Pacific Ocean before I do anything else. I hope to keep that commitment.
http://www.iucnworldconservationcongress.org/
Anita Varghese