Appropriate Technology
The Appropriate Technology programme aims to design, apply and build capacities for appropriate technologies aimed at sustainable livelihoods, enterprise development and nature conservation directly in the Nilgiris Biosphere Reserve and in the country through network partners. The guiding principles are efficient use of human labour, cost effectiveness, relevance to grass-root applications and the use of renewable energy.
Related documents
Program components
Apiculture Promotion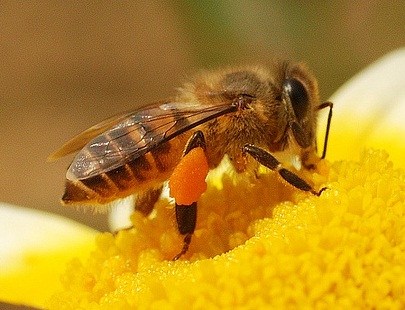 Apiculture has been a passion for humans since ancient times. Stone tablets recording bee keeping practices have been found in Egyptian tombs dating back to 700 BC. As time went by, apiculture became an occupation providing not only a treasure of honey and beeswax but also the added advantage of a bountiful harvest. It is estimated that about one third of all plants or plant products consumed by humans are directly or indirectly dependent on bee pollination.
Appropriate Technology (AT) works to promote the practice of Apiculture within farming communities with the dual purpose of augmenting existing incomes of the farmers and conserving the environment. This programme provides trainings on beekeeping methods and use of appropriate and modern equipment for best results.  The programme also makes available bee boxes and colonies, bee handling tools and hands-on beekeeping training at nominal rates for farmers and beekeeping enthusiasts.
Keystone works with Asiatic indigenous bees and our regional village apiaries are functional as training and demonstration centres. The apiaries also function as centres to rear queen bees and multiply bee colonies of Apis cerana. Keystone promotes meliponiculture or the rearing of stingless Dammar bees (Melipona sp and Trigona sp) for honey production and crop pollination. The programme also encourages planting of melliferous plants (plants whose flowers are frequently visited by bees) for better honey production.
Forest honey gathering is an age old activity of forest dwelling communities for food, medicine and economical gains. The AT team addresses the need for sustainable and hygienic honey collection across India and South & South East Asia. Value addition of honey and beeswax is also constantly looked at for better returns for the communities.
Please write in to justin@keystone-foundation.org, leo@keystone-foundation.org for more information on apiculture trainings and equipment.
Organic Agriculture Promotion »
Organic Agriculture Promotion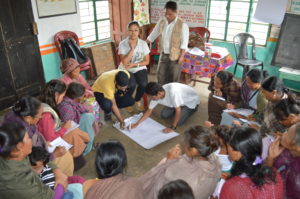 Keystone is a member of the International Federation of Organic Agriculture Movements (IFOAM) and actively promotes the practice of organic agriculture through its programmes and partner organisations. This component of AT installs composting units and conducts trainings on converting kitchen and garden waste into compost. AT also works to promote the concept of mixed cropping as opposed to monoculture. Mixed cropping has been proven to increase yields, promote soil fertility and enhance pollinator diversity. Another little know fact about mixed cropping is that pest management in an intrinsic part of the plan as host plants which either attract or repel pests are consciously planted, thereby protecting the main crops. Besides this, AT also promotes the cultivation of traditional varieties of millets and pulses which have a significantly higher nutritional value and being native to the area, these varieties are best suited to prevails soil and climatic conditions. The programme provides technical support in preparation of organic inputs, soil and moisture conservation techniques, nursery raising, seed selection, pre & post-harvest processing of different crops and storage.
Rural skill learning centre – Pattarai »
Rural skill learning centre – Pattarai
Value-added farm and forest produce fetch better prices in the market and have increased storage time, enhancing the income of indigenous communities involved in these activities. AT develops and trains the community on pre- and post-harvest processing, cultivation operations, and effective packaging for the market. Trainings include processing of grains, pulses and cereals; hygienic drying of fruits and nuts; and vacuum packing products to increase shelf life.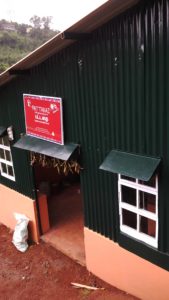 The construction of Pattarai or the Rural Skill Learning Centre (workshop) was supported by the Shri Jamnalal Bajaj award towards technology intervention.  This workshop was designed and built to give vocational training to indigenous youth in carpentry, fabrication of processing equipment, assembling renewable energy kits, irrigation tools, crop protecting fences and appropriate building technologies. Bee boxes and honey extractors provided by Keystone are fabricated here, as are equipment such as soap presses, cutters, and solar tunnel dryers. Ferrocement application and alternative building materials are also provided here after being tested.
Pollinators Network
The Pollinators Network is a Keystone & NESFAS, Meghalaya (Northeast Slow Food & Agrobiodiversity Society) initiative to bring together traditional indigenous knowledge on pollinators, its services and conserving pollinators habitats for maintaining biodiversity and food production in different agro-climate regions of India, especially in Northeastern states of India and in South and Southeast Asia, Africa and Mexico backed up by scientific studies and dissemination. Currently, the network is concentrating on collecting traditional practices related to pollination and pollinators within India. The network aims to create a pool of knowledge that can be readily used by students, farmers, environmentalists, and policy makers for better management of natural resources.
Pollinators Network
AT aims to work with various rural communities to share knowledge, train, and undertake assignments to evaluate activities across the above fields. This is where AT's collaborations with various institutions over the years has brought significant inputs to Keystone's project areas. The Central Institute for Agriculture Engineering (CIAE) Regional Centre, Coimbatore collaborated with Keystone to put up a community millet processing and demonstration centre at the Hasanur production centre. The CIAE team designed and commissioned the unit which includes de-stoners and allied grain processing tools under National Tribal Sub plan.  This project also provided different farm implements to tribal farmers in Hasanur region for efficient crop production.
AT intends to invite interns, part timers and volunteers to work on building solar driers, water pumping, packaging of value added food, cotton and herbal cosmetics at remote tribal villages. Please write in to leo@keystone-foundation.org for more information.
News