Knowledge and Capacity Building

The Nilgiri Field Learning Centre
The Nilgiris Field Learning Centre (NFLC) is an interdiscipli­nary partnership to explore questions of sustainable environments and livelihoods. The centre will pursue engaged research and teaching-learning. Since 2015, the NFLC has been offering a study abroad programme where Cornell University students are engaged in experiential learning with local community members and Keystone team members.
You can read more about the collaboration here.
NFLC 2017
The 3rd batch of NFLC began on 23rd January 2017 with 16 students, 8 from the Nilgiris and 8 from Ithaca.  These 16 students will together for 15 weeks learning about the Nilgiris – the ecology, the people, issues related to urbanisation, challenges of livelihoods and governance. The last seven weeks of the semester will have them undertaking small research projects. You can read the blog posts here.
The Students
From Ithaca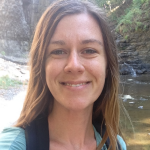 Bridget Conlon is a senior studying International Agriculture and Rural Development in the College of Agriculture and Life Sciences at Cornell University. She grew up on the island of Martha's Vineyard in Masschusetts, USA. Her past work experiences as a gardener, fisherwoman, and massage therapist led her to pursue a degree that fosters interdisciplinary study encompassing many aspects of human and planetary wellbeing. Her interests include sustainable agriculture, human nutrition, healing arts, and floriculture.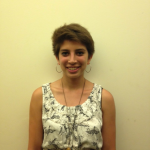 Deepa Saharia is currently working towards her Bachelors of Science in Industrial and Labor Relations at Cornell University. She is pursuing minors in International Relations, Inequality Studies, and Development Sociology. A New York City native, she has extensively studied in community development, post-colonial systems, and participatory action research.  Deepa hopes to continue to pursue her interests in labor justice, environmental justice, and sustainable development.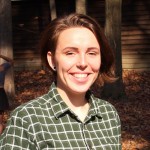 Emma Eaton is a junior majoring in Human Development in the College of Human Ecology with minors in Global Health, Nutrition, and Inequality Studies. She is interested in pursuing international development work with a particular focus on the interplay between agriculture, nutrition, and the environment. When she isn't out traveling, learning, or studying, Emma spends her time singing as a part of her a cappella group, The Key Elements. Her passions are incredibly interdisciplinary and she looks forward to expanding her education through the multi-faceted program and immersion that the NFLC offers.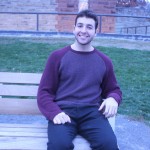 Born and raised in Long Island, New York, Jake Pero is a Junior in Cornell's College of Agriculture and Life Sciences studying Environmental and Sustainability Sciences.  Jake has geared his studies toward environmental governance, stemming from a desire to help all he can, human and non-human.  By studying the Nilgiri's rich, yet marginalized culture, Jake hopes he'll be able to better understand the causes and solutions for environmental degradation and poverty in an effort to resolve problems there, at home, and beyond.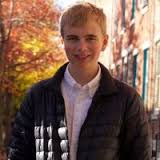 Kieran Micka-Maloy is a 3rd year Cornell University student studying Urban and Regional Studies. Born and raised in New York City, he has been fascinated by the inner workings of urban areas for as long as he can remember. Kieran is interested in issues of sustainability and equity in planning, and would like to continue his studies after college in International Development Planning. In addition to his academic interests, Kieran loves traveling, dogs, and pizza.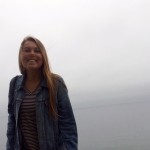 Growing up swimming in the oceans and hiking in the hills of California, Paige Wagar developed a appreciation for the natural world from a young age. As an Environmental & Sustainability Sciences and Development Sociology double major in the College of Agriculture and Life Sciences at Cornell University, she has had the opportunity to explore her passion of nature and its intersection with the inequalities plaguing modern societies.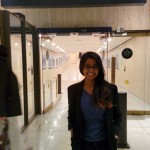 Shaalini Ganesalingam is currently a junior majoring in International Agriculture and Rural Development, concentrating in Economics and minoring in Global Health. She is interested in the intersectionality of race and gender in determining disease vulnerability and global healthcare accessibility. She hopes to develop sustainable, upstream-factor-focused healthcare policies and programs. Shaalini is from the urban melting pot of Queens, New York. She enjoys the diversity found in music; She has taken Caranatic vocal lessons back home and currently is a member of The Chainotes, Cornell's Jewish a capella group.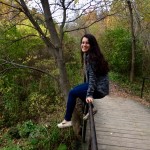 Vanessa Rodriguez is a junior in the College of Agriculture & Life Sciences at Cornell University, majoring in Biology and Society. She started out university on a pre-medical track, but came to realize she was more interested in community health and well-being than in medicine. She is now focused on Community Health and Social Policy. Outside of studies, Vanessa is passionate about youth empowerment and is part of a national organization, WeThrive, that provides youth with the knowledge and resources to build their own entrepreneurship project. In her free time, she loves to explore (despite being clumsy) and to read.
From Nilgiris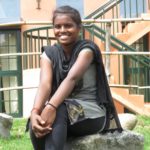 Meena is from Neeradi village near Pillur Dam. She had been part of the Youth Environmetal Leadership Programme (YELP) in 2016 where she was trained in Wildlife Photography and Filmmaking. Making small projects during and after the training made her more confident about her own learning abilities. Meena was motivated to join NFLC because of the exposure that she would be receiving during the research phase. At this time, she would be able to interact with communities and, based on these, would be able to further develop her story ideas for short films.
Abhinaya is from Pillur Dam  – bcom with computer applications. Her family consists of her parents and 4 sisters, two older and two younger. She is happy to be part of the NFLC and is eager to learn more about different cultures.
Arul Kumar is from Neeradi village near Pillur Dam. He has completed high school and had dreamt of being a software engineer. He had been pursuing BTech – (Information Technology)  but had to drop out after two years due to financial reasons. Arul is good at volleyball and cricket. He has joined NFLC to be able to learn something new.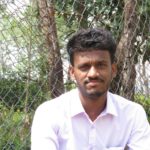 Gowtham is from Vazhaithottam in Sigur. He has completed his BE – Civil Engineering. His hobbies include reading books and playing volleyball. He is very interested in wildlife and he has joined NFLC to learn more about it.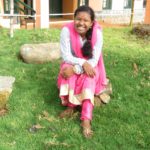 Mahanadi is from Anaikatty and has completed high school and has undergone training in basic computer skills. She is the second oldest of five siblings, three of who are still in school and her older sister is working a job to help her mother maintain the family. Mahanadi is interested learning about culture and traditions which is why she is happy to be part of NFLC.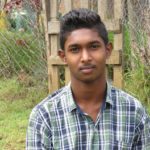 Prasath is from Gudulur and belongs to the Mullu Kurumba community. He has completed high school. Prasath has always been interested in research and its methods and, so, is happy to be part of NFLC where he can learn and be a part of a research project.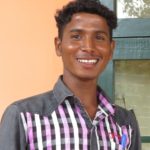 Vijayan is from Kadambur and has completed his Diploma in Chemical Engineering. His parents are farmers and he joined NFLC because he is interested in the conservation of natural resources and the environment.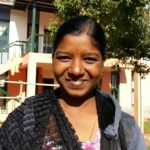 Abhinaya Devi is from Banglapadigai where her family is engaged in agriculture. She is quiet but is very observant. She was interested in joining NFLC as it gives her a window into another culture along with a deeper insight into her own. She hopes that her time with NFLC will help her choose her path in life.